27 Million Travel Leads Phone Telemarketing List
Telephone Dialer Database from a company that dialed for 15 rooms across the country.  These folks were all pre-qualified to be called, based on income, credit, location, etc.
All leads have source and time last called.

All phone numbers were called and verified in 2014/2015.  
No disconnected phone numbers – all scrubbed and cleaned.  
They were sent to one of these resorts/companies:

www.royalcaribbean.com
www.travelocity.com
www.costcotravel.com/vacation-packages
www.disneyworld.disney.go.com/vacation-packages/
www.visitflorida.com/?
www.expedia.com
www.travelocity.com
All 27 Million Phones Only $2500 (call for details to purchase)
---
Carnival and Expedia Travel Buyers
150k Carnival Cruise Buyers 2012-2013
120k Expedia Travel Buyers Dec-Jan 2014
---
 Internet Based Travel Interest and Travel Leads
These folks are interested in Travel Leads. Consumers that have expressed an interest in Travel and purchasing related products and services. This targeted data is an excellent way to improve ROI by marketing to your this specific group. Anything that has to do with this niche will be successful.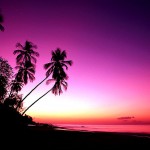 Travel Leads Guaranteed AT LEAST 90% Accurate/Deliverable.
These leads are an outstanding value because they include 3 contact points: Address, Phone and Email. Each record includes Email Address, First Name, Last Name, Address, City, State, Zip, Phone, Date of Opt In, Date of Email Verification, IP, Source URL.
Order your Travel Leads, Guaranteed Accurate Email List here:
Size Price
5,000 $140 – Buy Now
25,000 $175 – Buy Now
50,000 $225 – Buy Now
100,000 $275 – Buy Now
250,000 $350 – Buy Now
500,000 $500 – Buy Now
1,000,000 $650 – Buy Now
2,000,000 $750 – Buy Now
5,000,000 $1000 – Buy Now
Every record includes: First Name, Last Name, Address, City, State, Zip, Phone, Email, IP, Date-Time, URL Source.
Your list will be emailed to you in csv – opens in excel.
Target Your Travel Leads
$200 per Targeted Zip Code – Buy Now
$250 per Targeted City – Buy Now
$300 per Targeted State – Buy Now
Click Here to get your free quote of how many records are in your city, state or zip – in the category you want. Please note: A maximum of 5 city, state or zip count requests at a time please.
Target Your Leads by Category
Here are the TARGETED files that are available, every one is guaranteed AT LEAST 90% deliverable email addresses:
Click the TARGETED list above to go to that page.
---
Why do we travel? To see new places? To get novel experiences? To make some new friends? To get way from the daily running order? All that and more are the explanations for the traveller-mood, which is widely known to many people.
Travelling is the 1st step of looking for the honest truth. Looking for the reality is the final purpose of that looking for for something feeling ( or call it needing something I do not know what ). When we visit foreign countries, it is awfully seen not the outer impressions we are looking out for. It's the power, the energy, the vibrations of the place we feel. For it is what's really behind the cladding. There are nations we wish to visit at any rate. We feel attracted and influenced by its poser, beauty, danger or uniqueness There are lands we never wish to visit even though they appear to be same puzzling, interesting or pretty.
I think it is sort of same as with colors : we wear certain colours either because they manifest our nature or as we miss the energy of this color. We wish to go to some places either because they reflect our personality or because they have something we seriously need. In reality it is the looking for for truth (which is in truth nothing else but the looking for yourself), that makes us travel. Aside from the nice side of the emotional and physical effect.