Consumer Marketing Lists To Quickly Grow Your Business
Consumers Phone Numbers By City, Zip Code, Area Code
Besides Phone Numbers, most records include
First Name, Last Name, Address, City, State, Zip
Includes Geo Select. More Categories Are Available – See Below
2K Consumer Phone Numbers
From Your City, Zip, Area Code
2000 Consumer Phone Numbers

From Your City, Zip or Area Code
10K Consumer Phone Numbers
From Your City, Zip, Area Code
10,000 Consumer Phone Numbers

From Your City, Zip or Area Code
100K Consumer Phone Numbers
From Your City, Zip, Area Code
100,000 Consumer Phone Numbers

From Your City, Zip or Area Code
1M Consumer Records
From Your City, Zip, Area Code
1 Million Consumer Records

From Your City, Zip or Area Code
10M Consumer Records
From Your City, Zip, Area Code
10 Million Consumer Records

From Your City, Zip or Area Code
250M Consumer Records
Entire USA Database
Consumers Lists Targeted With Many Selections 
List57 can help you target new homeowners/new movers, Rich People, People in Debt, Individuals who have an ARM expiring in 2 months, senior citizens or veterans, golfers, tennis players, fishermen, craft enthusiasts or individuals within almost any demographic or interest you can imagine.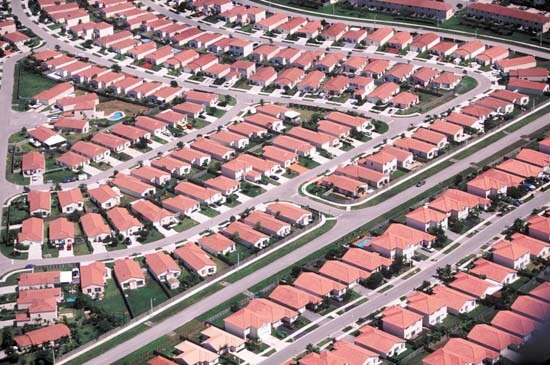 We have access to the largest, most comprehensive consumer databases in the world. With over 100 million households and 220 million consumers, compiled directly from county recorder and assessor files, marketers can target prospects that generate the optimum results.  Selections include home purchase information and loan data, specific property details such as lender name, loan amount, credit score, purchase date and current market value. You can also select by age ranges, seniors, high income, and presence of children, ethnic households, telephone numbers and more. We will get you the freshest, most accurate information found anywhere.
Targeted Consumer Lists
Lifestyle Survey Responders – List57 will also provide you with the largest and most comprehensive consumer lists and databases of self-reported consumer information in the direct marketing industry. More than 500 response segments cover all aspects of how consumers live, what they spend their money on and what interests they possess. This file is compiled from responses to consumer surveys and product registration cards. Interests include: Online, Travel, Health, Charity, Sports, Money, Technology, Music, Mail Order, Pets, Hobbies and many more areas.
House hold data and consumer lists are constantly updated and validated to ensure the highest accuracy. Every record is checked against the U.S. Postal Service's National Change of Address (NCOA) service, so your list always contains the most current, most deliverable addresses available. And every address is updated and standardized using USPS Coding Accuracy Support System (CASS) certified software.
Consumer Selects
Household
Adult Age
Adult Age Ranges in Household
Age Head of Household
Children Age Ranges
Date of Birth
Dwelling Unit Size
Education of Selected Record
Estimated Income
Ethnic Assimilation Code
Ethnic Code
Ethnic Country Code
Ethnic Religion Code
Gender
Generations In Household
Head HH Education
Head HH Occupation
Hispanic Country of Origin
Household Size
Household Status Indicator
Latitude/longitude
Length of Residence
Mail Responders
Marital Status
Net Worth
Number of Adults
Occupation of Selected Record
Presence of Children
Small Office-Home Office
Telephone Number
Working Woman Indicator
Month & Year of Birth
Presence of Email Address
Revolving Debt
Summarized Credit Score
Value Score
Property
Home Owner Type
Property Purchase Amount
Home Purchase Date
Homeowner/Renter
Market Value Model Indicator
Available Home Equity
Home Market Value
Loan Date 1st
Loan Date 2nd
Property Year Built
Property Detail
Property Lender Type 1st
Property Lender Type 2nd
Property Loan Amount Range
Property Loan-To-Value Range
Property Type
Property Real Estate Investor
Property Year Built Ranges
Presence of Pool
Length of Residence
Household Composition
Marital Status
Median Home Value
Median Income
Retail Credit Card
Bank Credit Card
Travel Credit Card
Gas Credit Card
Finance Company Credit Card
Misc. Credit Card
Standard Specialty Credit Card
Upscale Retail Credit Card
Upscale Specialty Credit Card
Credit Card
Credit Card Holder
New Bank Card Issued
Heavy Transactions
CC – Bank Card Holder
CC – Gas/Dept./Retail Card
CC – Premium Gold
CC – T/E Card Holder
CC – Upscale Dept. Stores
CC Buyer – Unknown Type
Credit Card Users
Presence of Bank Card
Buying Behavior
Shop by Catalog
Shop by Internet
Mail Order Buyer
Mail Order Donor
Online Purchase Indicator
Niches & Super Niches
Mortgage & Financial Data
ARM Reset
ARM to FHA
Bankruptcy
Conforming Lender
Conforming Performance
Debt Predictor Model
Loan Modification
Pre-Foreclosure
Renter Purchase Leads
Sub-Prime Lender Leads