List57's Enhanced Lists and Data Automation Help Businesses Overcome Their Biggest Problems To Survive And Thrive In The 2020's And Beyond
Fill Your Funnel
At List57, traffic is our jam and bread. We have supported marketers and online entrepreneurs for over 20 years. Likewise, we have seen lists and databases become nearly useless as the government cracks down on outreach of every kind. The old lists, known as "archival demographic resources" are being used to re-charge optin and lead lists. Leads we sell for a fraction of a penny are rapidly gaining value. Everything is changing and so are we. We have found new ways to integrate data and make it work better for you.
Automating key marketing functions and creating effortless commerce is now the norm. High speed sales are improved by targeting sectors of the population. Surely, you have more power to fill your funnel with motivated buyers than ever before!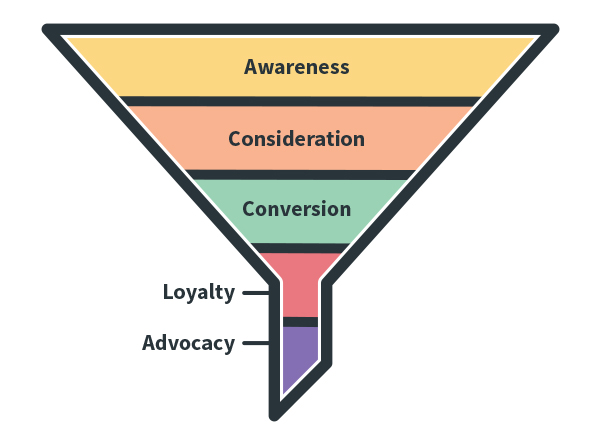 Data Enhancement and List Hygiene
CALL CENTER AND POSTAL COSTS ARE EXPLODING
Too many un-deliverable calls? Now, we can append lists and databases with phone numbers – up to 80% match with cellphones and landlines and 30% or more with DNC compliant numbers. Pre-tested numbers equals guaranteed connections.
Postal mail bouncing back between 10 and 20%, even after NCOA? KILLING your ROI? Our advanced updating will eliminate most of that waste – making the cost of cleaning a STEAL (spend a dollar and save $10 in expenses).
Wasting $ marketing to wrong, outdated, or NCOA cleaned postal data?
The USPS' National Change of Address (NCOA) only covers 80% of people who move. People don't always fill out the forms. Our Proprietary Change of Address (PCOA) service sources many data-sets to increase deliveries up to 20% over NCOA. To illustrate, PCOA reaches back up to 30 years and identifies deceased or other key fields. Additionally, we track the 1.2 million Canadians that move every year with a 72 month look back.
Enhance current client and prospect lists to find out who you already have
You may never believe the amazing golden nuggets of PERFECT CLIENTS in your marketing lists. We will show you how to reactivate them and convert them to ongoing, lifelong buyers. We can find and append any information about anyone with just a phone number or email address.
Enhance the data and leads you are buying or generating to make them much more powerful and valuable
Appending with seemingly trivial information can put your offers over the top. Key identifiers for specific verticals can leverage campaigns and scripts that would otherwise fall flat. Did you forget to add some of these when you built your list of contacts? Append now for maximum data accuracy!
What is Data Hygiene?
Commonly known as scrubbing or filtering, data hygiene is the process of cleaning dangerous or poorly converting contact information from a list. Now we can transform your dirty, polluted, lists into pristine pools of ongoing profitably, for many years to come.
Email Lists
Postal Lists
Phone Lists
For many companies, in-house data hygiene should your FIRST, biggest problem to attack.
What Is Data Enhancement?
The goal of data enhancement is to make your data a more valuable asset. When you get more out of it, you can do more with it. By enhancing your data with geographic, demographic, psychographic, and firmographic data elements, you can realize benefits such as:
Gain Customer Insight
Increase Response
Better Targeting
Maximize Efforts
List and Data Automation
 A recent study by the Marketing Technology Industry Council found that marketers ranked Data Management as the part of their jobs they enjoyed the least (no kidding).
We are all familiar with business processes that suffer from the three R's: Routine, Repetitive, and Rules-driven. With this in mind, our automation solutions aim to speed up tedious back office work.
Importantly, list automation is becoming crucial to marketing and sales.  Imagine your desktop screen with every inbound call displaying vital information about the caller!  That is the power that the big boys have right now.
We offer a FREE evaluation of your business to see how sales can be augmented by integrating key list information with automation.
Learn how to automate NOW or your business may be consumed by those who do!
Insightful Analytics
It is sweeping the business landscape like a wild prairie fire!!!  A revolutionary new idea of how a company can take it's various data silos and bring them all together was first introduced around 2015.  Since then, Data Lake technology has simply revolutionized how businesses look at themselves and improve their decision making skills.  Overnight, this has become the King of Business Information integrations.
For instance, it used to take a team of computer scientists 2 full weeks to prepare a certain set of reports that are required.  The same report now takes three moderately trained people one half of one day – hundreds of hours of total savings.
Suddenly, there is clarity and a joint vision of the workings of the company on all levels and mostly in "real time".  Decisions are now guided by accurate data and no opinions are necessary.
The list of benefits to any business are quite remarkable.  We have attempted to capture the essence and present it to you in an easy to understand way – not techno-speak –  just click the yellow "Insightful Analytics" button to find out more…