Business Opportunities – Bizopps Buyers
Now this is the kind of business opportunity seeker you like to work with – these are the bizopps buyers!!  These folks went all the way through the sales funnel, and many of them paid for a Business Opportunity e-book to learn how to start a home-based or internet business.  They aren't tire kickers. Bizopp buyers pull out the plastic when it comes to funding their money making goals and dreams.
No matter what you are selling online, your chances are much higher that these business opportunity buyers will actually take action,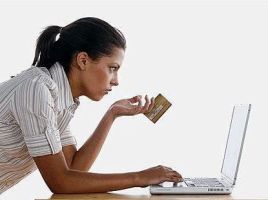 than with a list of bizopp seekers.  Bizopp buyers are actively looking, researching and buying the things they feel they need to increase their income.  And when it comes to increasing their income, people can become locked-into a product that is appealing.
This may be the closest thing to a ready made list of buyers.  These folks are just an email away from being a buyer of your products.
The really great part is the fact that you now own the list and can drip on these qualified internet marketers to extract every bit of value from each lead.
Bizopps Buyers Data Leads
We call these data leads because they contain a full compliment of personal data.The list's headers read: FNAME, LNAME, EMAIL, ADDRESS, CITY, STATE, ZIP, PHONE, GENDER, DATE, TIME, IP ADDRESS. We can assume many of the phones are probably mobile but this is not a mobile list. Importantly, it is a great list to augment a multi-channel campaign.
According to software giant SAS, multi-channel marketing is critical. Reaching potential clients at every touch point can make or break a well crafted marketing campaign. Bizopps data leads may be the perfect supplement to a social media campaign hitting Facebook, Instagram, Twitter, and all. If you want to be on their mind then it is best to include their email, phone AND mail box…right?
All the leads here are delivered via email in CSV format
10K BizOpp Buyers
Under 24 Hours
Includes Name, Address, Mobile Phone, Email, IP, Date.Time in csv
50K BizOpp Buyers
Under 24 Hours
Includes Name, Address, Mobile Phone, Email, IP, Date.Time in csv
500K BizOpp Buyers
Under 24 Hours
Includes Name, Address, Mobile Phone, Email, IP, Date.Time in csv
1000 BizOpp Buyers
Under 30 Days
Includes Name, Address, Mobile Phone, Email, IP, Date.Time in csv
10K BizOpp Buyers
Under 30 Days
Includes Name, Address, Mobile Phone, Email, IP, Date.Time in csv
50K BizOpp Buyers
Under 30 Days
Includes Name, Address, Mobile Phone, Email, IP, Date.Time in csv
1Million BizOpp Buyers
1-14 Days
Minimum 5 million

Includes Name, Address, Mobile Phone, Email, IP, Date.Time in csv
5 Million BizOpp Buyers
2 Years
Includes Name, Address, Mobile Phone, Email, IP, Date, Time in csv
10 Million BizOpp Buyers
3 Years
Includes Name, Address, Mobile Phone, Email, IP, Date, Time in csv
Haven't found what you are looking for yet? Please try our all bizopps page or use our request free quote button to learn more