U.K. BizOpp Business Opportunity Seekers Leads List Includes Phones and Email

UK Bizopps are people in Britain who are looking for business or investment opportunities. Do you need fresh U.K. leads for your home based business, MLM or online business? We now have a very fresh and responsive list of U.K. business opportunity seekers.
These are folks who are actively searching for a way to make some extra money and are waiting to hear from you.
These are premium and current – a brand new batch will normally be under 3 days old – and include first name, phone, email address, IP, date and time.  Then we have super-competitive pricing on the same data, but slightly aged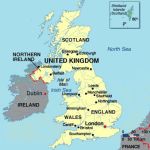 ..
U.K. BizOpp Business Opportunity Seekers Leads
1000 UK Bizopps
New Business Opportunity Seekers
Includes First Name, Phone, Email, IP, Date/Time in csv
1000 UK Bizopps
Aged Opportunity Seekers
Includes First Name, Phone, Email, IP, Date/Time in csv
5000 UK Bizopps
Aged Opportunity Seekers
Includes First Name, Phone, Email, IP, Date/Time in csv
Also try UK Investors which may work for your bizopps or similar campaign click here