Our Bulk email leads are true opt-in, fresh email lists that can spring-board your business to new heights in record time.
These are recent opt-in leads, with each name supported by opt-in details – when and where they signed up.  Each record includes full name, mailing address including address, city, state, zip, email address, time/date stamp, and IP address – but you will only receive the email address. Usually, they are only a couple of weeks old when you get them.  We call them BULK because you get so many, it is a bulk purchase.  We guarantee the quality of our bulk opt in email leads and we have since 1997.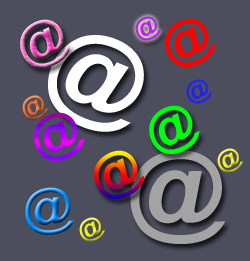 We're offering you the opportunity to use the same source we do for our own bulk business opportunity (BizOpps) leads.  Because of our connections and buying power, we are able to buy HUGE Opt in lists for much less than most individuals could hope to pay on their own.  We then create co-ops of up to 5 people to shrink the cost down and keep it even more affordable for you.
Why Our Bulk Opt In Lists Work:
Most of the bulk business opportunity leads you'll get elsewhere are resold over and over (sometimes more than 20 times!), even if the vendor won't admit it to you, and it is prohibitively expensive to buy large quantity, exclusive lists.
What's the solution? Our private co-op that gives you the buying power of the group. This way, you get massive numbers to run your campaigns for a dirt cheap price while still maintaining the highest quality due to their excellent source and young age.
When you make a purchase, we ask for your website URL, and the name of the program or product that you are promoting.  Our lead management software then prevents us from selling the same leads to anyone else in your same program or product.
Marketing is a numbers game. The more targeted prospects you get to look at your offer, the higher the response to your offer.  At a penny each, or less, you'll be able to build up a truly awesome database in a short period of time.  You will see how over time you will convert many of them to a "hot list" – usually worth thousands of dollars.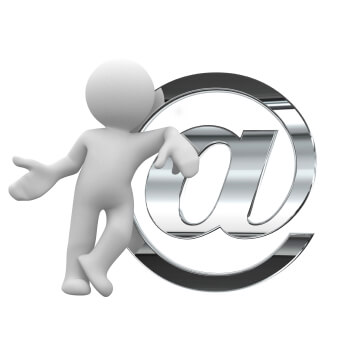 Forget needing to outbid everyone on pay-per-click and spending several dollars or more PER LEAD, only to lose half of them to a dry, lifeless, double opt-in confirmation message they never click on! And you'll never have to depend on how your site ranks in the search engines because you don't need to wait for prospects to find you!
The advantage of bulk opt in email leads is that you can buy targeted leads in large numbers. Think about it – would you rather have 10,000 visitors to your website with no way to contact them, or a list of 100 people you can contact repeatedly?
These people were on a site that did all the work to get them there – and when they requested information, they also became YOUR prospect.  But YOU didn't have to build the site, buy the traffic, or deal with any of the hassles.
So many marketers never get beyond the stage of struggling to perfect their list building efforts that their business dies on the vine because it takes too long to make any real money.
Or they're intimidated by the complexity of learning all the ins and outs of these strategies. Compare that whole path of frustration and expense with acquiring an instant list of 20,000 to 100,000 or more.
Can you see yourself reinvesting some returns to get more and more blocks of new names to work towards a much larger list? It's all about return on investment, right?
Even a modest response from a large list can turn your business into a massive operation faster than you can imagine.
What is the long term value to your business of every subscriber to your newsletter?
Many top marketers say that they earn $1 or more per month per subscriber from email marketing. Whether you can do as well or better than that is up to you, but I'm offering you the best resources I can to help you get there.
At List57.com we know how to turn names into dollars by offering high quality products and amazing deals — and some of our best secrets and ideas.
To profit from any list, you have to establish credibility with your readers, and develop a relationship with them. This is especially true when working with bulk opt in email leads, since they initially have no idea who you are.
Bulk email leads are true opt-in, fresh email lists, and can spring-board your business to new heights in record time.
50k Bulk Email Only
Bizopps Optins
Includes Email Address Only
250k Bulk Email Only
Bizopps Optins
Includes Email Address Only
1 Million Bulk Email Only
Bizopps Optins
Includes Email Address Only
Your list will be emailed to you in csv text format.