Dentists Lists Includes Email, Phone, Postal For Dental Marketing
Contact Dentists with our Dentists Lists Includes Email, Phone, Postal For Dental Marketing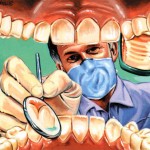 Do you market a product specifically to dentists?  If yes, then we have the perfect list for you because our dentists list includes their specialty within dentistry.  This is the most complete dentists database available anywhere.
Every record in this list includes:
Dentists Name
Email Address
Full Postal Address
Phone Number
Fax Number (some)
Below is a list of some of the specialties available in this database:
Dental Ass. Supervisor
Dental Ecology
Dental Faculty Practice
Dental Laboratories
Dental Owner
Dental Preparation
Dental Public Health
Dental Research
Dental Steri. Aide
Dental Surgery
Dentofacial Orthop.
Endodontics
Endod. (Root Canals)
General Dentistry
Maxillofacial Specialist
Oral & Maxil. Surgery
Oral Pathologist
Orth. & Orthopedics
Orthodontists
Pediatric Dentistry
Pedodontist
Pedodontists, Pediatric
Periodontology
Prosthodontics
The best part about his list is the fact that you will own the list and can use it as many times as you'd like to contact these dentists. If you contact them on a regular basis, your results will increase dramatically as they learn about you and trust you over time.
Dentists are also known to be some of the most savvy entrepreneurs and adept business people.  Use this list to promote your high-end investments and business ideas because these folks are really sharp.  Generally speaking, dentists have more than their fair share of the 2 most precious commodities around – time and money.
And the truly best part about this list – it is very reasonably priced.  For NO extra charge we can customize your list in two ways:
This list is all of SIC Code 8021
Currently Updated
Unlimited Use
Broadcast Services Available
Order Your Current, Custom Dentists List Here

1,000 Dentists List – $150 Buy Now
5,000 Dentists List – $297 Buy Now
101,000 Dentists List With Email – $1097 Buy Now
314,000 Dentists List No Email– $797 Buy Now
Total Records – 101,000 (Each record in our Dentists Lists Includes Email, Phone, Postal For Dental Marketing includes unique email address!)
Your list will be emailed to you, usually within a few minutes.  Sent in csv format, opens easily in word, excel or access.
Do you need this list to be broadcast for you?  We offer:
Email Broadcasting – send us your creative, we send it to the list.
Physical Mail Fulfillment – we print and mail your piece to the list.
Phone Broadcast – we call the list and leave messages or transfer to live attendant.
————————-