Medical Device Marketing: How to Market to Doctors and Physicians
Medical Device Marketing: How to Market to Doctors and Physicians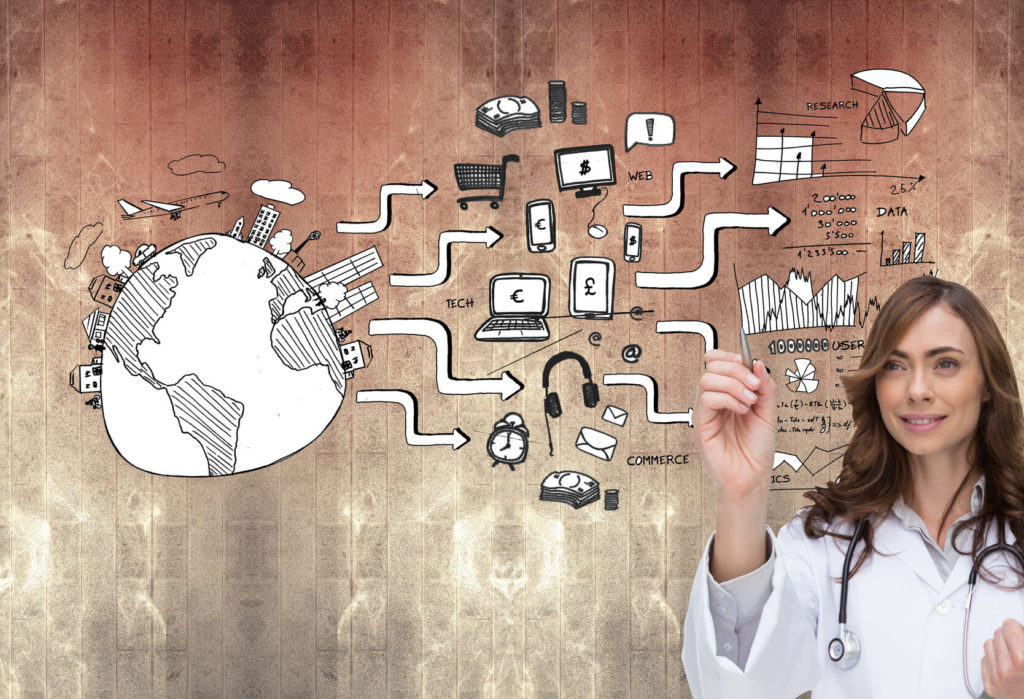 Not closing as many sales for your medical equipment? You need a new medical device marketing strategy. Here's how you actually market to doctors and physicians!
Medical device marketing can be a long and strenuous process. Despite advances in technology, simply entering the market is difficult. But it's not impossible, and can potentially be a lucrative enterprise.
America is the largest medical device market in the world and is expected to rake in $140 billion in 2017. There are over 6,500 medical device companies in the US. Most are small and medium sized companies. Most noteworthy, many of them produce little or no sales revenue.
Even if your product provides a better experience for doctors and patients, it may not be enough. Getting the edge in marketing can make a big difference. So what's an effective way of marketing to hospitals, doctors and physicians?
Build relationships with decision makers
Once you've got your medical industry marketing list, it's time to start communicating. Personal visits are a great way to connect with doctors/physicians and hospital representatives. Also, they give you a chance to show off the equipment and discuss the benefits. The goal is to get doctors or clinicians to try the equipment in a live setting. If your product is good they will want to use it for all their patients.
The administration has the final say on all equipment used in a hospital,. Sometimes doctor's offices and hospitals may form a joint purchasing group. It's crucial to develop relationships with both doctors and hospital administration members. Physicians or technicians may recommend equipment to the hospital or purchasing group. Consequently, administration members make the decision to buy.
Stepping around doctors, nurses and technicians and going straight to the front office may seem like a good idea. Conversely, doing this eliminates the relations needed to provide feedback for your product support and sales teams. Everyone's opinions and input are valuable to grow a product. This is an excellent reason to keep all the channels open and responsive.
Adopt digital technology and content marketing
Face-to-face meetings provide a more personalized experience for potential buyers. However, promoting this way can be inefficient. Digital technology and content marketing give you a way to reach a larger audience. Emails and social media are an effective way of alerting consumers to your product.
Content marketing is also a good way of exposing your product to both doctors and patients. Publishing articles, graphics, and videos that relate to your target consumers will bring more people to your website. The website can present your product in more detail. It's why more companies are creating content marketing strategies to help sell their products. Search engine marketing strategies also help boost website traffic. A  search engine friendly website makes finding content easy.
Practice persistence and patience
It is important to note that doing these things does not guarantee success. Measured successes for certain marketing techniques can be scattered. These things must be done well. Or, at least better than the person walking out the door when we are walking in. Persistence and patience pay off. Don't forget courtesy. Physicians and hospital administrators are busy people. On top of that, they are regularly contacted by medical salespeople. Setting up a meeting may take several attempts at communicating.
After starting a conversation, we must develop trust before trying to close a deal. If a doctor has been using a competitor's device for years this may take time, even if our product is superior. New doctors tend to be more open to trying new equipment. The medical field runs on statistics and studies. Likewise, we need to use the knowledge and statistics to find our market segment and place our product. Additionally, we can ramp up our skills; read Dale Carnegie's book, outsource some web marketing, do whatever it takes to engender a positive relationship with prospects and clients. Remember to keep broadcasting on all channels!
Consider independent distributors
Oftentimes, independent distributors represent many medical companies and products. It's a good way for doctors and hospitals to save time if they don't want to deal with a large number of suppliers. Distributors already have the confidence of doctors and hospitals that are regular customers. Getting them to introduce your product can be an easy way to enter the market.
Let's get to medical device marketing
Got any experience marketing from industry lists? We'd love to hear from you.
Do you have any questions? Request a free quote here!