Sweepstakes Lists and Leads For Sale
Sweepstakes List For Sale Some With Opt-In Phone and Email
Do you need to reach people who are looking for something free? Does your marketing require a gambling or sweepstakes mentality? If yes, then we have the perfect list for you: fresh, opt-in, full record sweepstakes lists for sale.  We now offer 5 options:
USA Survey Responders Lifestyle Interest in Sweeps
Internet Optin Sweeps Leads for Call Centers
---
USA Survey Responders Lifestyle Interest In Sweepstakes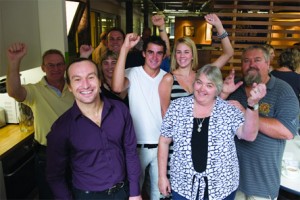 The USA Survey Responders Interest In Sweepstakes File targets responsive consumers who have expressed an interest in gambling/gaming/sweepstakes by completing a survey or purchasing a gambling-related item – commonly known as LIFESTYLE INTEREST. When coupled with a vast database of consumer demographics and lifestyle data, these gambling fans are ideal prospects for a variety of offers that include sweepstakes, travel/tourism, and more!
The USA Survey Responders Interest In Sweepstakes File is updated and DNC suppressed monthly. When mailed within the 95 day NCOA period, the file is Move Update compliant.
Compilation comes from more than one hundred sources including online surveys, public records, purchase transactions, self-reported data, and telephone directories.
Each lead includes their name, postal address and phone number (currently NOT on the do-not-call list) and their age.
200 Sweeps Leads
Name, Address and Phone
500 Sweeps Leads
Name, Address and Phone
1000 Sweeps Leads
Name, Address and Phone
2000 Sweeps Leads
Name, Address and Phone
5000 Sweeps Leads
Name, Address and Phone
Bulk Internet Optins For Call Center Dialing
Sweeps Leads – Contact USA Residents Who Recently Opted-In To Learn More About Sweepstakes Opportunities
Internet Optins Who Want To Play Sweepstakes
Actual Header: FName, LName, Email, Street Address, City, ST, Zip, Phone, Gender, Date, Time, IP Address
Contact people who are interested in learning about Sweepstakes opportunities in the USA and elsewhere.. Our lists of Sweepstakes Optin Leads put you in contact with consumers who have want to "roll the dice". They have a love of "the game" and they WANT what you HAVE.
Sweepstakes seems to built into the DNA of many people – they can't seem to get enough.
Sweepstakes in the USA has increased an unknown % in the last decade due to it's expanse into so many new arenas.
At List57 our numbers agree.  One of our suppliers can collect a half million leads per week, or more.  This is a large and reliable money pipe with no end in sight. As the numbers above illustrate, an effective campaign that reaches a 1% conversion rate on a 100k list may sell $17 million in gambling money invested. The numbers will vary by campaign differences and specific list demographics. Unquestionably, there is money to be made in each of these lists.
Real gamblers are always looking for new sources and venues for their passion and their dreams. The source, such as this site, support this with a half million or more opt-ins generated every week. You can employ the amazing results by purchasing one of our lists.
We deliver your fresh Gamblers Leads via email.
Actual Header: FName, LName, Email, Street Address, City, ST, Zip, Phone, Gender, Date, Time, IP Address
1st Position – 1 to 3 Day Old Leads

100K – $1350 | 250K – $2500 | 500K – $4000 | 1 Million – $7000
2nd Position – 3 to 5 Day Old Leads
Gambling can become a crippling condition that doesn't just go away – people get "hooked". We have found that 2nd position or aged leads can work well for persistent market segments such as this. In fact, our fresh leads often go unsold which gives you first crack at them for a discounted price. A good campaign and script will produce with any of these lists. We offer and promote 2nd position and aged lists because they provide a less expensive way to test markets and offers.
An easy way to measure list effectiveness is cost-per-opportunity or marketing qualified lead (MQL); the cost of getting an interested person on the line. For 500K Gamblers leads the cost for 1% converting to an opportunity is 80 cents for 1st position and 50 cents for second position. That is a 46% cost difference for a lead that may have the same value. It depends on our traffic for the vertical this week but it is a large margin in any case.
Aged Leads – Under 30 Days Old
Includes FName, LName, Email, Street Address, City, ST, Zip, Phone, Gender, Date, Time, IP Address
Arguably, Sweepstakes is often handled by big underwriters and loan companies handling millions of dollars. If you are considering these lists for testing a campaign or a niche market related to Sweepstakes, you may try our aged list. Some sellers believe aged lists lose their effectiveness and others assume a sense of urgency in debtors reaching the end of another month.
Additionally, we offer co-regs at $500 for 100k. 22–37% of all people aged 18-45 have student debt. We can safely assume co-reg's enthusiastic market segment mirrors this age group.  With that in mind, a half price co-reg may drive your results and the list can be used again for a different campaign. If you feel confident your campaigns will deliver great results then this may be the way to go.
On the other hand, the targeted Sweepstakes lists will deliver better predictability because of their unique sources. The aged leads provide a way to get your foot in the door of a $1.3 trillion market and all of the Sweepstakes lists provide a clear view of the segment. With a good campaign and sales staff we know you will be ordering from us often.
Order now to get started!
Inventory of Previously Sold Files – "In-Stock"
Here are all of the Sweepstakes Optin leads that we previously sold, and now have available for immediate delivery. Pricing varies according to size and age.
2019
50,000 – 2/11/19
2018
100,000 – 10/9/18
100,000 – 7/31/18
100,000 – 6/4/18