Credit Repair Leads For Sale
Consumers Who Want To Fix And Raise Their Credit Score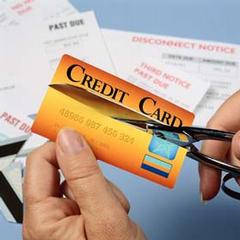 Now Offering 3 Types/Sources/Prices of Credit Repair Leads
1. Internet Optins Premium
2. Real Estate Loan Applicants
3. Real Estate Loan Applicants Live Transfers
---
1. Top Quality Credit Repair Leads Internet Optins
All Leads Include Name, Full Address, Phone, Email
Fresh Credit Repair Leads for sale.  Credit and credit scores are one of the biggest financial concerns of our time.  Our list of Credit Repair Leads put you in contact with the people who are currently seeking to turn around their credit score.
Contact people who are interested in receiving quotes for their credit to be repaired.
All Lists come with three contact points – physical address, phone and email address in csv format, opens in excel.
EXACT HEADER:  First Name, Last Name, Address, City, State, Zip, Phone, Email, IP, Date/Time
Our source for these fresh leads is this site – on the right hand side you will see two offers. People who check that box for credit repair are the ones you will receive.
1st Position – 1 to 3 Day Old Leads –

GUARANTEED GOLDEN!!

100K – $1350 | 250K – $2500 | 500K – $4000 | 1 Million – $7000
2nd Position – 3 to 5 Day Old Leads
Bad credit is a severe bind on peoples' lifestyle, that doesn't just go away. We have found that 2nd position or aged leads can work well for persistent market segments such as this. In fact, our fresh leads often go unsold which gives you first crack at them for a discounted price. A good campaign and script will produce with any of these lists. We offer and promote 2nd position and aged lists because they provide a less expensive way to test markets and offers.
An easy way to measure list effectiveness is cost-per-opportunity or marketing qualified lead (MQL); the cost of getting an interested person on the line. For 500K Credit repair leads the cost for 1% converting to an opportunity is 80 cents for 1st position and 50 cents for second position. That is a 46% cost difference for a lead that may have the same value. It depends on our traffic for the vertical this week but it is a large margin in any case.
Aged Leads – Under 30 Days Old
Inventory of Previously Sold Files – In Stock
Here are all of the Credit Repair leads that we previously sold, and now have available for immediate delivery. Pricing varies according to size and age.
2019
200K – 7/08/19
200K – 6/3/19
200K – 5/13/19
100k – 4/30/19
2018
15,000 – 2/28/19
40,000 – 12/10/18
50,000 – 10/29/18
489,000 – 10/23/18
50,000 – 10/22/18
35,000 – 10/8/18
100,000 – 8/7/18
50,000 – 7/3/18
50,000 – 6/27/18
200,000 – 6/20/18
50,000 – 6/18/18
100,000 – 6/11/18
100,000 – 6/2/18
50,000 – 5/24/18
50,000 – 4/18/18
50,000 – 1/18/18
We also have Credit Repair data for 2016 and 2017
---
2. Credit Repair For Real Estate Loan Applicants
Fresh Credit Repair Leads for sale.  Credit and credit scores are one of the biggest financial concerns of our time.  Our list of Credit Repair Leads put you in contact with the people who are currently seeking to turn around their credit score so they can buy a home.
Contact people who are HIGHLY MOTIVATED to have their credit repaired because it is directly influencing the monthly payment of the home they are wanting to buy.
They realize it will be better to pay a company like yours to fix their credit one time – for a fee, rather than paying higher monthly payments every single month forever…
Credit Repair Leads Real Estate Applicants
These are people who filled out a long form mortgage loan application, but their credit is holding them back from getting a good interest rate.  They need help NOW..
Example Lead Data:
[ezcol_1half]Assignment Time: 2016-03-11 09:05:13
Remote Address: 24.158.251.xx
Location: Georgia
firstname Cxxxxxx
lastname Cxxxxxxxxxxxxx
street 153 Terrace Springs Trace
city Woodstock
state GA
zip 30188
county CHEROKEE[/ezcol_1half] [ezcol_1half_end]loantype purchase
loanamount 235000
value 255000
areacode 404
workphone 404638xxxx
homephone 404967xxxx
cellphone 770482xxxx
secondaryphone 404967xxxx
email xxxxxxxxx@gmail.com
credit fair[/ezcol_1half_end]
Credit Repair Leads of
Real Estate Loan Applicants
Each lead is EXCLUSIVE TO YOU and never resold!
Each lead is under 24 hours old.
Delivered at the daily rate that you choose.
Can be loaded directly into your CRM platform.
Initial order of 100 leads at $7.50 each = $750.
Ongoing monthly 100 leads minimum.

3. Credit Repair Live Transfers
– $30 per transfer x 50 leads = $1500
– 180-second call buffer – only pay for leads over 180 seconds
– Call center qualified live call
– Verified debt, willing to pay a fee for a solution
– Truly exclusive long-form mortgage turn down credit repair leads
– All states – meets all CFPB regulations
– Poor and Fair credit scores

Credit Repair Leads Help You Monetize Massive Credit Repair Industry
We provide genuine leads of consumers with credit problems and who are looking for a way to improve their credit score. These folks are concerned about their poor score resulting in paying higher interest rates.
List57 can connect you to these prospects to help them take care of their credit issues.
We specialize in providing fresh, real-time Credit Repair leads. The best thing about our fresh Credit Repair leads is that all the leads have been pre-screened and ultra fresh.
Our leads are effective for your customer care solutions, along with the flawless timing. Our lead capture and distribution infrastructure allows us to provide you with the highest quality leads anywhere.
We are leaders in providing successful leads that are reordered week after week, because they bring in the positive ROI consistently to Credit Repair companies.
Our Credit Repair Leads are developed through online strategies including keyword search, email online strategies and others. 
These leads are perfect for firms looking for a consistent marketing strategy that delivers a steady flow of leads that convert into sales on a predictable basis.  Our Credit Repair Leads are sold on a real-time basis which means that the leads you buy are sold only to you.  One of the greatest advantages of our Credit Repair Leads is your ability to reach prospects at both a phone number and an email, which can be one of the most powerful marketing techniques of our time.
We work with companies that focus on providing Credit Repair to their customers, and many are doing extremely well with our leads and order them weekly.
We deliver your fresh Credit Repair Leads via email or can be posted into your CRM solution.
Cash-In With The Credit Repair Revolution – Order Your Fresh Set of Credit Repair Leads Today.