4 Contact Points: Postal, Email, Phone, Fax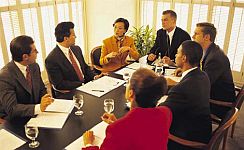 Do you market to Attorneys and Lawyers?  We have the perfect way for you to contact these legal professionals with our updated Attorney and Lawyers Marketing List.
FOUR Contact points for these attorneys and lawyers:  Postal, Email, Phone and Fax.
Does your marketing target attorneys and lawyers?
This is the list for you!
Do you market to lawyers and attorneys by specialty or location?
We can put you in touch with as many legal eagles as you need – all the way up to "all of them". We have the largest list of attorneys available for the USA – 870,000+ records with full contact data.
This list is all of SIC Code 8111 – Attorney, Lawyers
Currently Updated
Unlimited Use
Broadcast Services Available
Here are the fields in this list:
SIC CODE,SIC DESCRIPTION,COMPANY NAME,CONTACT NAME,ADDRESS,CITY,STATE,ZIP,PHONE,FAX,EMAIL,WEB SITE
And the great news is the price of this massive list – only $997 for all 870,000+ records.
Order your copy today, we'll email it right over in csv text format.
Attorneys and Lawyers Marketing List – Contact Legal Professionals At Four Contact Points: Postal, Email, Phone, Fax
---

Attorneys and Lawyers Marketing List – Contact Legal Professionals via Postal, Email, Phone or Fax
---
Attorneys List, Marketing To Lawyers, Contact Legal Professionals