Survey Leads, Telephone Interviewed BizOpp Seekers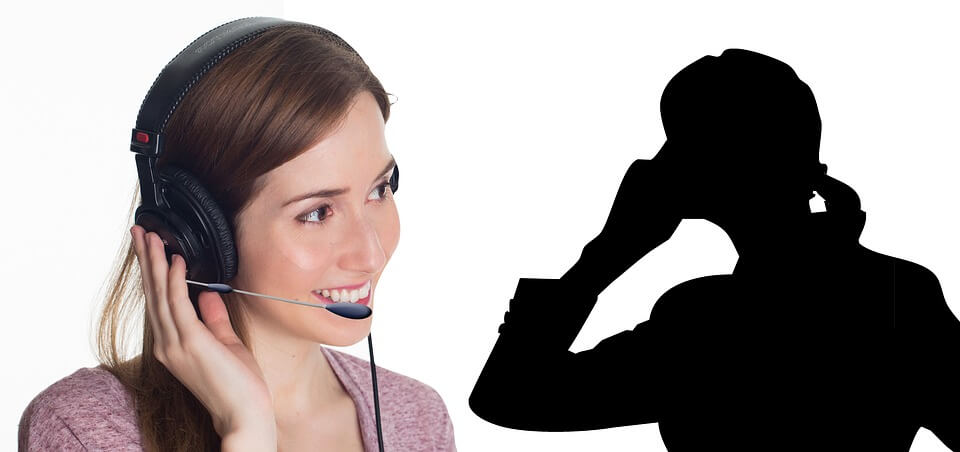 Now you can contact people who are actively seeking a new business opportunity, and have had their interest CONFIRMED by a live, human telephone interview.
Marketing Quiz – Test Your Marketing IQ – What Are The 3 Biggest Problems With Most Home Based Businesses? Here are the answers: (in order of importance)
1. not communicating with enough qualified prospects
2. not communicating effectively with enough qualified prospects
3. not communicating at all with enough qualified prospects……..
So what is the solution to this home based boondoggle?
Telephone Interviewed Survey Leads of BizOpp Business Opportunity Seekers
The beauty here is that every person requested more information recently, and they left enough details about themselves that it is easy to follow-up and "relate" to the prospect.
PHONE INTERVIEWED SURVEYED — easy to explain – these are people who fill out a form that they are interested in a work from home situation.  They are physically called to verify that and to verify that they are:
1. Indeed Interested
2. Have $400 or more to start a business and
3. they have 20 hours or more weekly to work this business
Talking to people who are ACTUALLY LOOKING for a business opportunity gives you very accurate snapshot of the prospect, to better prepare you to step into their life, where they're at and what is motivating them. Finding out this information, you will know almost immediately if your opportunity is a fit for them.
If the top of the company leaderboard is where you want to be, there is only one way – you must communicate with qualified prospects, lots of them… With these Super fresh Survey Leads you'll be on the top of the leaderboard in record time – including the "big bucks" that come along with that position.
If you market to Work At Home & Home Based Business, MLM or Network Marketing then you will surely go to the top of your company performance charts. Working these leads on a regular basis, how could you not succeed? If your program is sound and you remain consistent and involved, you'll excel and even exceed your peers.
All of these leads are CAN-SPAM 2003 Compliant.
And above all, we deliver VALUE!! Basically, you are paying a fair price (actually a GREAT price) for the survey leads. On other websites, people honestly pay from $2.50 to over $3 per lead for these exact same Daily Optin Survey Leads – and they are well worth it!! But, our philosophy is that we would rather sell them for less, but we are able to sell more of them. We sell these leads for under $1 each. The leads will be email to you in csv format (plain text, fields separated by commas).
Don't delay, order today.
ORDER HERE

– Survey Leads Phone Interviewed BizOpp Business Opportunity Seekers Leads
Survey Leads Phone Interviewed
100 Leads 24 Hours Or Less
Survey Leads Phone Interviewed
500 Leads 24 Hours Or Less
Aged Survey Leads
500 Leads 30-90 Days Old
Aged Survey Leads
2500 Leads Under 6 Months Old
---
Executive Survey Leads
These are the Survey Leads responders who put down that they have over $1000 to invest in a business opportunity. These are your serious players who are ready to make a serious run at a new career, not just somebody looking to "play with" the latest "deal"… This is the "cream of the crop". Have you ever heard of the 80-20 rule? 20% of the people do 80% of the sales/volume/production/etc. These folks are the upper 10% of the 20%…
ORDER HERE – Folks Who Have Over $1000 To Invest In A Business Opportunity

Coming Soon
---
Aged 30-90 Day Long-Form Survey Leads
Or you may prefer the 30-90 Day Aged Survey Leads – you certainly get a lot more leads for your money.
Often disillusioned with the opportunity they joined 2 months ago (when they were a new fresh lead) –
THIS is "low hanging fruit" – tell your downline too!!
ORDER HERE – 30-90 Day Long-Form Survey Leads
Coming Soon
---
Delivered Weekly – Survey Leads Subscription
Includes Survey & Double Opt In Email Leads
Is there anything worse than running out of leads? Do you suffer "dry periods" week after week of waiting for some new killer lead source that is always "coming soon"… We believe we have the solution – weekly delivered subscription of our SURVEY LEADS along with a more than generous helping of our Opt In Email Leads. These are real-life, honest, legit folks who are really interested in starting a home based business. With our Survey & Double Opt In Email Leads Subscription, we will email the leads to you automatically once a week. Now you will be one of the top performers in your company month after month…
Remember who these people are.. They all have a problem – they need to make some money. You have a solution – an opportunity to make money. Simply put, the more QUALIFIED people that you put your solution in front of, the more sign-ups you will have.
ORDER HERE

– Delivered Weekly – Opt In Email SubscriptionSurvey Leads & Double Opt In Email Leads

Coming Soon