CoReg Leads Are Hands-Down The Fastest Way To Grow Your Business And Increase Sales – CoReg Lists Are Your Ticket To Rapid Profits and Increased ROI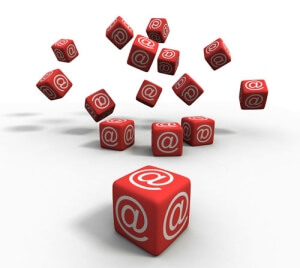 The term "coreg" is short for "co-registration".  It means that sometimes, when you sign up for an offer online, you are also agreeing to being registered with another website or offer.
CoReg Leads really are the fastest way to grow your business online – CoReg lists are your ticket to rapid profits..  We KNOW what a good opt in list source is, and we have found the very best quality and price available online.
You see, exhaustive research has been done to find out how some of the top dogs in Internet Marketing have been quietly acquiring HUGE mailing lists. The secret of many is opt in email leads from high quality sources.
Sure, you may not have heard them announce it (why would they?), but the secret behind the huge list of many a marketing guru is opt in, coreg email leads.
We decided to dig even deeper and find the perfect source for bulk opt in email marketing leads, and negotiate a deal that no one else could touch.
Take advantage of buying power and grab these leads while you can because you'll suddenly be able to crank out cash by reaching this many fresh prospects this cheaply!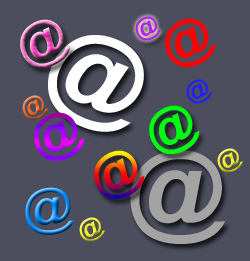 These are OPT IN leads backed by time and date stamps and IP addresses. Don't settle for CD databases or fishy lists of harvested addresses – they are worthless!
Warning! Do NOT buy opt in coreg email marketing leads unless they meet these 5 criteria :
There is a lot of confusion surrounding opt in co-reg email lists. There are five quality controls you absolutely, positively must have in any list if you want to make any money at all with it:
1. Targeted Names. It does no good to buy names, no matter how many, if they are not looking for what you offer. Our lists are true opt in, and these people want information about making money on the Internet.
If that matches your offer, or an affiliate product you promote, this is the right list for your business. (let us know if that is not your target audience, because we can often build custom targeted lists.)
2. Permission to email them. Make sure you have permission to send your offer to your list. Don't risk numerous complaints or super low response by marketing to a raw list of names of people who have not requested, or opted in, to receive the information.
3. Your list must be fresh. You risk degrading your response and increasing spam complaints with an old list. Email addresses change, people forget, and they get bombarded with other offers. Go for fresh names, like the ones on my lists, which are typically one to three days old when you get them.
4. Don't expect results from a tiny or overworked list. You need a very high response rate to make money with a small list, but if you have an amazing large number of names who've requested information, even a small percentage of subscriptions or sales can make you a fine living online.
5. Avoid "paid to join" lists. Some lists include people who were enticed to request information by being paid money or who were really just trying to win some sweepstakes. These people are rarely, if ever, a qualified lead for your offer.
Our lists meet all those criteria with flying colors. In fact – it's vitally important that you can trust the source of your opt in co-registration email list supplier.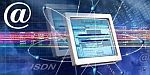 So when it comes to getting your hands on the highest quality opt in email lists, at the best value for your investment, you've got a friend in the business at List57.com.   Call us today, you will be glad you did.
Another of the "big dog" secrets is that they know the long-term value of that small group who will take action, and they "back end" additional products and services to them. Just like your web site visitors or direct mail recipients, only a small percentage will respond, but those who do are your "hot responders" to whom you can sell again and again.
Get started with as few as 10,000 prospects!
Until now, only the most well connected marketers could swing such a deal. But we are blowing the doors open on this because we believe the key to you making any real money online is to have a substantial list. You can't sell anything if you don't have anyone to market to. We are tired of seeing marketers struggle with search engine optimization, pay per click ads, and trying to build ezine lists the hard way.
Co-Registration Leads And CoReg Lists
Aged Leads – Under 30 Days Old
2nd Position – 3 to 5 Day Old Leads