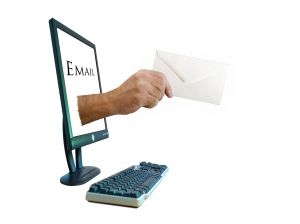 Click the name below to visit the page for all details.
Bizopps Home Based Business Opportunity Seekers Leads
American was founded on the idea that you could start your own business and fail or succeed based on your own efforts. A very unique concept in the history of the world, which finds that tyranny and oppression are the world wide norm.
The concept of self employment and self determination is a light that burns brightly in many souls of mankind, especially in the free world where the concept is embraced. In our 20 years in the list business, how many Bizopp seekers do you think we've seen from North Korean..? Correct. Zero. Because they can't start a business. But here in America, about 1/2 of the population is a candidate at one time or another, often depending on timing, etc.
That is where List57 comes in. We find the people who are looking NOW for their golden ticket of self employment to be punched.
Also, with the cyclical boom and bust nature of the American job market, there are constantly people who have come to the "end of their rope", they've had enough of making other people money, and taking orders from bosses that are incompetent, or worse. These folks have decided break out on their own, by starting an en-devour where they can be their own boss. These entrepreneurs-to-be are known as home based business opportunity seekers, which gets shortened to "Bizopps" are people who are hungry for prospects who will buy their product or service. These bizopp seekers' success depends on them finding the right connections quickly, otherwise the clock may run out on the window of opportunity that they began with to become their own boss.
Find the Prospect Interested In Your Products
We try to give you a variety of files to choose from in your en-devour to grow your business. Some of our selections include bizopp buyers – people who took an action indicating that are interested in making additional money from home, often or usually with some involvement of the internet. We offer these leads for USA, Canada, UK and Australia.
Our most exciting new list is the Mobile, Cell Phone Opt-In Bizopp Business Opportunity Seekers, including their Name, Postal Mail, Email and Mobile Phone Number. These are perfect for people who like to market through the latest technology, developed by Costco, that we call Ringless Messaging. This is where you can drop a voice mail message into a mobile/cell phone WITHOUT ringing the device. List57 offers this service through our website RinglessMessaging.com
If you are looking for safe, accurate and responsive Bizopp leads, try our Double Opt-In Bizopp Leads. Just like the name implies, this file is rock solid when it comes to people being accurate, real and responsive.
Or if you are involved with Multi-Level Marketing, we offer an outstanding selection of MLM Genealogy Leads – people who are or where involved, on some level, with a Multi-Level Marketing Company. These people show a "pre-disposition" to this method of network marketing.
We also offer a "budget" version – Email Addresses Only called Bulk Email Leads. This record comes with all other fields basically chopped out. No name, postal address, phone, etc. Nada, just the email addresses of bizopp seekers and buyers.
We offer basic Co-Registration leads optin data – massive quantity, borderline quality, very cheap.
AutoResponder Leads are the same – optin data, massive quantity, borderline quality, very cheap.
And then spanning the earth plane we offer bizopps business opportunity seekers from Australia, bizopps business opportunity seekers from Canada and bizopps business opportunity seekers from the UK United Kingdom/England.