–Test Your Marketing IQ–
 What Are The 3 Biggest Problems With Most Marketing Campaigns?
Here are the answers: (in order of importance)
1. not communicating with enough qualified prospects
2. not communicating effectively with enough qualified prospects
3. not communicating at all with enough qualified prospects…
So what is the solution to this marketing boondoggle?

Phone Interviewed Survey Leads of Business Opportunity Seekers!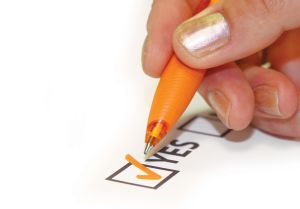 Every prospect on these lists requested more information and they left enough details about themselves making it easier to follow-up and relate to them.
Seems like a slam dunk, right?
These subscribers still have to be nurtured. They have responded positively but they may have never met you. They may not "remember" filling out a form on a tablet at a seminar or street fair tent or clicking on that optin form. This is where a good script and delivery can make a difference. As with any list, we don't know what it is capable of until we hit all the channels with a good campaign. What we do know about this list is what our suppliers tell us:
Subscribers are called on the phone to verify that they are:
1. Indeed Interested
2. Have $400 or more to start a business and…
3. They have 20 hours or more weekly to work this business
From research there is only one way: You must communicate with qualified prospects…
According to research-based marketing experts Ascend2, improving the quality of leads tops acquiring new customers by almost 50%. Almost double the marketers surveyed preferred quality over quantity. Looking at these numbers we can see that survey leads promise the highest value.
If you like to look we have those pre-qualified leads here. We may receive 800-1000 per day. The headers include confirmation of subscriber survey answers and a goal amount for their starting budget. We can produce small lists, large lists or set up a stream for your back office.
Above all, we deliver VALUE!! Basically, you are paying a fair price (actually a GREAT price) for the survey leads. On other websites, you can pay from $2.50 to over $3 per lead for these exact same Daily Phone Survey Leads…and they are well worth it! Conversely, we sell these leads for under a dollar. Our philosophy is that we would rather sell them for less because we are able to sell more of them. More leads means more conversion…especially when they are phone interviewed survey leads!
Your list will be delivered via email in csv format.
ORDER HERE

– Phone Interviewed Bizopps Survey Leads
FNAME, LNAME, EMAIL, ADDRESS, CITY, ST, ZIP, PHONE, PHONE2, GEN, DATE, TIME, IP, HOURS[per week], GOAL[starting budget]
Aged Phone Survey Leads
Or you may prefer the Aged Survey Leads. You certainly get more leads for your money. These aren't "left-overs." They are the same leads as above without the same urgency in collection and delivery.
Often disillusioned with the opportunity they joined a while ago (when they were a new fresh lead) these subscribers may be looking for a better offer. On the other hand they may have tried something and succeeded or failed. One thing they have in common is perspective and you can improve on that with a great offer. We believe age simply adds one more quality that can be leveraged to produce a conversion. This is an offer you can build a business on.
ORDER HERE – FNAME, LNAME, EMAIL, ADDRESS, CITY, ST, ZIP, PHONE, PHONE2, GEN, DATE, TIME, IP, HOURS[per week], GOAL[starting budget]
All Phone Interviewed Survey Leads From 2017
At list57 we like BIG lists! This phone interviewed list is made from all of the leads generated for us in 2017. It has the same header and survey answers as the above lists. We are offering it at our usual ridiculously low pricing (this one just 19 cents per lead).

ORDER HERE -FNAME, LNAME, EMAIL, ADDRESS, CITY, ST, ZIP, PHONE, PHONE2, GEN, DATE, TIME, IP, HOURS[per week], GOAL[starting budget]

All 7800 phone survey leads from 2017 – $1500
Can't find what you are looking for?
We have other more responsive lists. You may try our mobile phone or bizopp data leads. Both have full headers including street address and the mobile list is made for messaging. If that is not it, please use our request free quote button and we will find what works for you.